The Lod Mosaic Center
The Shelby White and Leon Levy Lod Mosaic Archaeological Center will be an archaeological museum in Lod, Israel that will display the mosaic.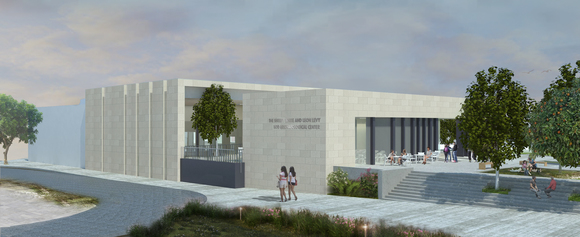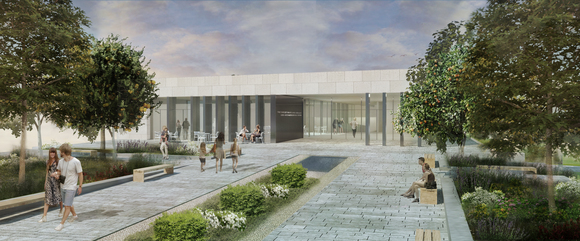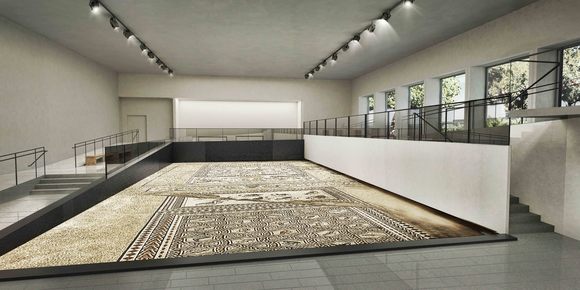 The impetus for establishing the center was the discovery of the mosaic in 1996. When the mosaic was uncovered, the authorities opened it to the public during a single weekend over the course of which 30,000 people traveled to Lod to see it. It was then covered while funding was sought to conserve the mosaic. The Leon Levy Foundation and Shelby White, Chairman of the Friends of the Israel Antiquities Authority provided the necessary funding to conserve the mosaic and establish the Shelby White and Leon Levy Lod Mosaic Center, which will open to the public in 2019.
The Site Location
The Roman mosaic is located on the outskirts of the city of Lod, only about a two minute ride from Ben Gurion airport.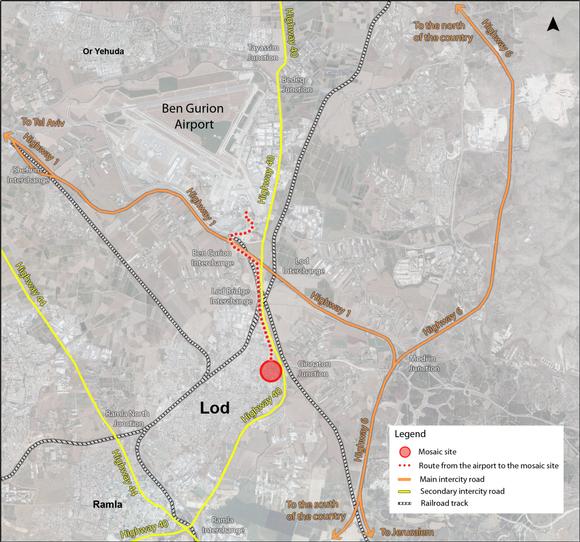 The two main highways in Israel pass close by the site:
Highway No. 1, the Tel Aviv- Jerusalem highway.
Highway No. 6 which links the north of the country with the south.
The Urban Connection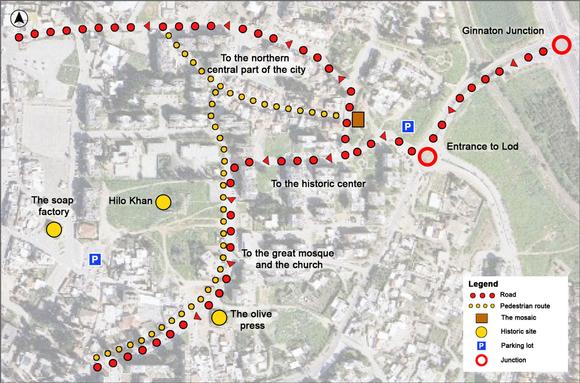 The mosaic is located in the eastern part of the city, near the Ginnaton Junction entrance.
HaHalutz and Yasmin Streets, which delimit the mosaic site from the south and west, link the entrance to the city with the historic center and the north of the city.
The urban fabric around the site is sparse. Single story residential buildings are located to its west; multi-story housing complexes are to the south and a few historic buildings are situated to the north.
Planning Principles
The mosaic will be presented in situ.
The site will become a landmark close to the Ginnaton Junction entrance to the city and will serve as a departure point from which to tour the historic ancient city.
The mosaic will be exhibited within a theoretical context of an archaeological excavation.
Planning Means
The development draft will be on the grid of the archaeological excavation (5 m x 5 m) and will include area cells for future archaeological research, display, landscape development and different services for visitors' needs.
In the development of the site strict attention will be paid to distinguish between two levels:
- The level of the remains and the archaeological activity.
- The level of the development and presentation requirements.
The excavation process will connect the ancient habitation level with the modern level.
To the extent possible, the archaeological work will be conducted in conjunction with the local education system within the framework of a study excavation, with accompanying guidance by the archaeologists of the Israel Antiquities Authority.